Are you planning to make a training video for your business? Read this first.
How much does it cost? This is, probably, the first question you have. Knowing your budget is important, whether you are creating an internal corporate video training or making an eLearning video course as a product. There are 5 factors that affect training video production cost.
Your choice of a producer is one of the major factors that affects the price. Generally you choose between these:
A freelancer
This is the cheapest option, but with a catch. As the saying goes, if you want good, fast and cheap, you can only pick two. There are good freelancers, but you need a good and reliable one. And if you have a big volume of work, this option does not scale well, as you will have to hire more freelancers and then manage them. If something goes wrong on a big project, someone would have to untangle the mess. Guess who that person would be? Right, it's going to be you. And that's when this option is no longer cheap nor fast.
Your internal team
From good/cheap/fast this option covers 'cheap', unless you have a talented stuff of animators-videographers-editors at your disposal. But then you would not be reading this.
With certain types of training videos you can have your own team do the videography and then leave the rest to a production company. That is, if your stuff is ready to spend some extra time finding the filming equipment and learning the videography basics. Btw., here are some tips on how to do that.
An agency or a content production company
This is, probably, a more expensive option. Plus it's not common to find an agency that specializes in training or e-Learning video production, so it would not be the most cost-optimized process for them. Which for you means spending more money.
An example comparison of making a whiteboard training video
Freelancer
Own Team
Agency
Cost
$50-150/min
Free
(extra time)
$350-700/min
Speed
Fast
Slow
Fast
Reliability
Low
Medium
High
Scalability
Low
Low
Good
Quality
Good
OK :)
Excellent
Fortunately, you have another option. It so happens, that we at FIVE Pictures have a trained and well-coordinated team, that specializes in eLearning and training video production.
Use our calculator and check out our cost of making a training video, you'd be surprised.
The cost of e-Learning video would also depend on how prepared you are. Do you have your learning objectives ready? Do you have training materials, presentation slides in order? Do you have a script?
Having done all this work would save you time and money. Don't worry if you can't answer yes to some of these questions. A skilled training production team would normally walk you through the process, just be ready to budget some extra time for the prep work.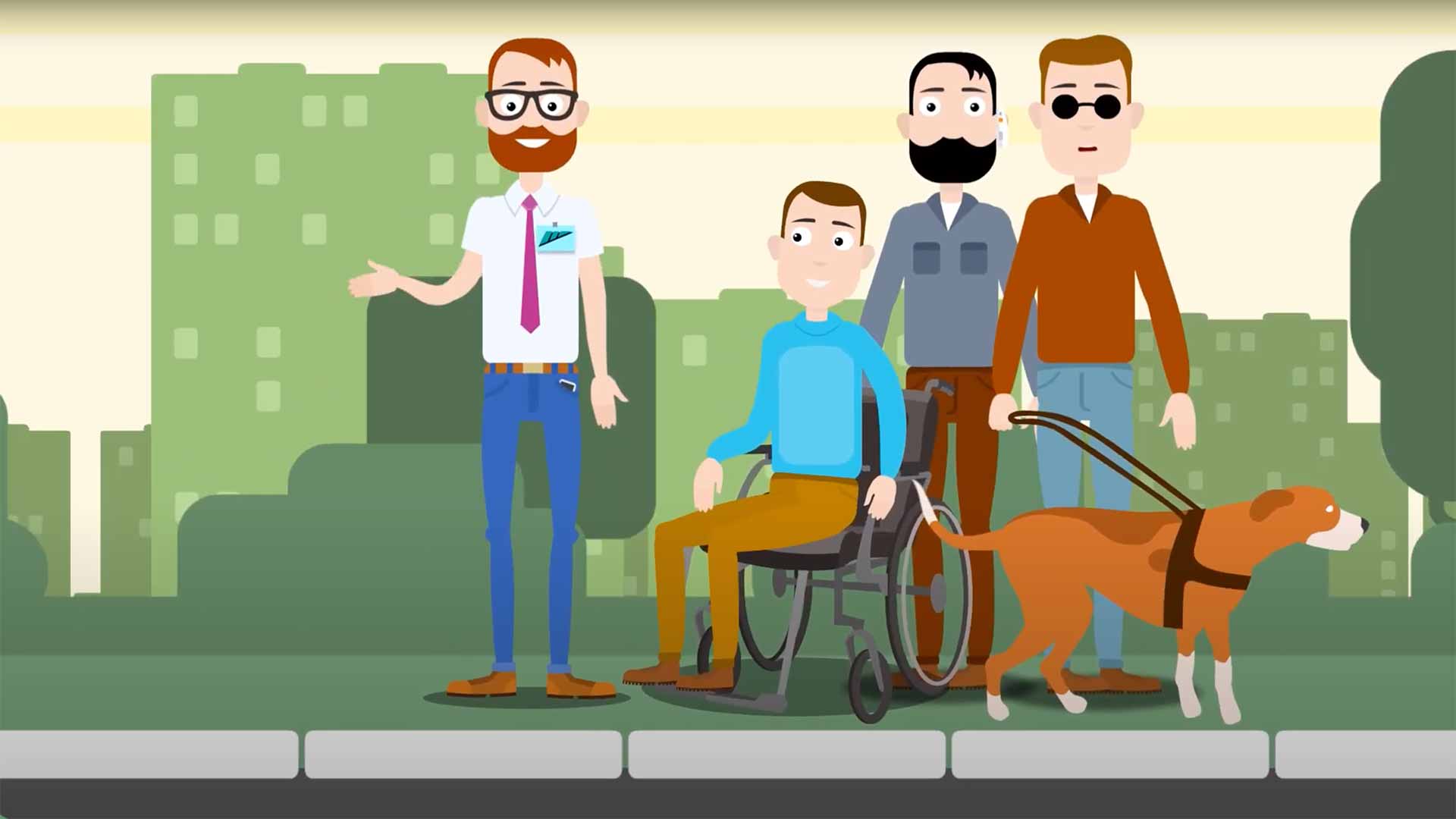 3. What Style Are You After?
The style of a training video is another factor that influences the cost. Is it an animated explainer video, a whiteboard video, a screencast or a live presentation with a host?
Different training subjects are best delivered with different video styles. Certain styles, like animated explainer or whiteboard video are more time- and expertise-demanding but can convey complex ideas. Some, like live presentation or screencast can be good for live-demonstrations or how-to tutorials. Check out different training topics that we produce training videos on, and how different video styles affects the cost.
4. What Is The Production Process?
The production process is as much a cost factor as it is a key to success or failure.
Choosing a producer, that knows their way around the project is very important, as it ensures no time and money is spent on doing things over, re-editing or fixing things down the line. Our team at FIVE Pictures has produced numerous training videos and has established a streamlined e-Learning video production pipeline, making sure you get reliable and professional result at a competitive rate. Check out our process here.
5. How Many Videos Do You Need?
The final cost factor is the amount of videos you need. As a business, most probably you are looking for someone to supply you with volumes of content. Most video producers offer a better per video price as a package deal, the bigger the volume.
At FIVE Pictures we also offer good bulk discounts, knowing that our production team has guaranteed volume of work. On top of that we offer per-minute discounts as the length of final video increases. Use our online calculator to check the cost of making a training video here.