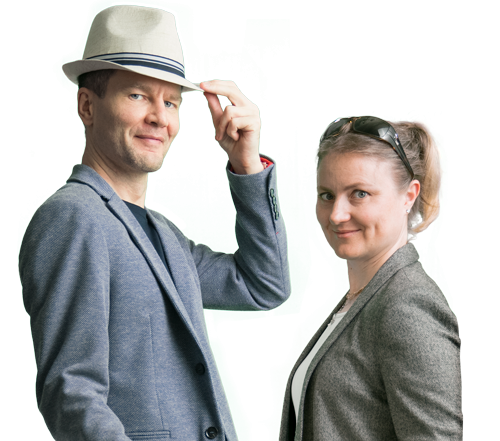 We are Max and Olga, we run
FIVE Pictures
, your Swiss army knife of video content production.
Looking for an efficient team to create a commercial, a documentary or a clever social media content? You are in a right place.
---
Think of us as your field production unit, editors and postproduction studio in one. We produce brand films, commercials and story-driven content, from the first concept to the final cut. Though based in Dubai, we are available for projects world-wide.
Need a creative ad to help your business stand out? Or a story to engage your brand audience? Or an "Explainer" video for your product/service? We conceptualize and produce commercials, corporate videos and branded short films.
---
Need "Explainer" animation or want to convey and idea or a plan through graphics? We make anything from logo animation to a fully conceptualized animated video based on advanced motion graphics or stop motion.
---
Need to edit your footage into a great story? Or give it a stylish look? Need a compelling sound track? We know how a postproduction can change your film. We edit, color grade, create cinematic sound design, ADR, foley, and mixing, do compositing and VFX.
---
Need to give your brand a distinct look? Need a recognizable packaging for your product? We do digital design, logo design, branding and illustration . Need a site? We do web design and mastering too.